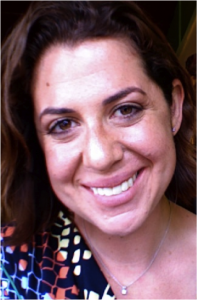 My passion is 21st century learning.
Because thriving in the dynamic, diverse 21st century requires innovativeness and respect, 21st century learning must focus on cultivating these capacities. Soliciting youths' input facilitates innovation; honoring youths' humanity nurtures their sense of respect. That's why I believe that approaches to 21st century learning must centrally position participation and holism in order to support innovativeness and respect.
I utilize a participatory learning approach to collaboratively design, implement, and assess educational experiences. The curricula I co-develop always seek to enrich youths' social and emotional competence, and leverage analog and digital media.
My principal research interests include:
Participatory learning

Social and emotional learning

New media literacies & traditional media literacy

Powerful play, a mode that combines fun with experimentation in hopes of facilitating transformative outcomes (e.g., joy, learning, rapport)

Amplifying participants' voices in program monitoring and evaluation (especially for arts-based interventions)
I'm proud to have earned a Bachelor of Science in Social Policy from Northwestern University and a Master of Arts in Child Development from Tufts University.  This spring, I anticipate graduating from the USC Annenberg School for Communication and Journalism with a PhD in Communication.
I'm prouder still of my rich professional experiences, which include working in the federal government, teaching 2- to 25-year-olds both domestically and internationally, and consulting with media-oriented non-profits.
I'm proudest that educators in Los Angeles and around the world have worked with me to co-develop learning experiences that continue to make a difference.