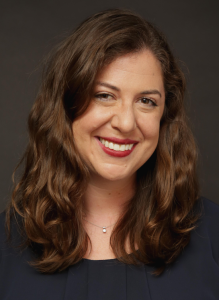 I care deeply about young people.
My mission is to help children and youth to thrive by providing them with the tools they need to feel good, do good, and do well. My vision? Healthy, caring, capable young people realizing their individual and collective potential.
As a Lecturer at the USC Annenberg School for Communication and Journalism and a Youth Media Researcher currently consulting with Common Sense Media, I conduct research and apply what I know in order to realize my mission.
My experiences as a teacher and researcher suggest that character strengths (also known as social and emotional learning competencies, or SELs) are the tools that we need to thrive. Character strengths encompass both values/morals and skills/capacities. They enable people of all ages to productively negotiate the social, emotional, and professional challenges of life.
How do we develop character strengths? Observational learning — or seeing them in action — is one way. That's why setting a good example and engaging with high-quality media matters. There are also ways to practice character strengths directly. Implementing evidence-based SEL curricula can make a big impact. My dissertation also found that character strengths blossom when a learning space's culture and processes model 21st century ideals. Specifically, youths' and adults' strengths deepened when they belonged to safe, connected, engaging, and empowering learning communities that pursued learning objectives in participatory, pluralistic, and playful ways.
I study and seek to develop these kinds of learning communities and pedagogical processes. Across sites as varied as  formal classrooms, out-of-school programs, and mediated spaces, I've found that ideal learning communities and practices tend to emerge around media literacy and experiential learning. Here's what I mean by media literacy and experiential learning:
MEDIA LITERACY: accessing/analyzing/evaluating/creating media (e.g., surfing, critiquing, discussing, filmmaking, coding)
EXPERIENTIAL LEARNING: learning through play (e.g., digital and analog gaming, improvising, tinkering) and learning through immersion (e.g., service-learning, interning, studying abroad)
To be clear, I believe that media literacy and experiential learning are important in their own right, and related inquiry and praxis is incredibly valuable. I actually do a lot of it! Additionally, I've identified another "return on investment." Due to their nature, engagements with media literacy and experiential learning tend to foster safe, connected, engaging, and empowering learning communities that champion participatory, pluralistic, and playful ways of learning. They provide contexts in which to develop character strengths — the secret to realizing our potential.