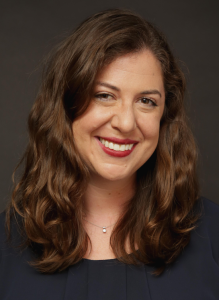 My passion is 21st century learning.
I am Executive Director of the Student Voice Project, a non-profit that supports journalism education and student media for at-risk youth.
I also teach at the USC Annenberg School for Communication and Journalism, where I earned my doctorate. I specialize in business communication, teaching such courses as COMM 204: Public Speaking, COMM 205: Communication Practicum, and COMM 375: Business and Professional Communication.
My dissertation examined 21st century learning. I utilized an ethnographic approach in order to study the learning culture, pedagogical process, and participant skill development of four out-of-school educational programs. Here's an overview!
Chicago will always be my hometown and I have a soft spot for all of the other cities in which I've resided (e.g., Boston, Washington, DC, Paris, Vienna, Dakar, and Mumbai). But I'm lucky to have lived in Los Angeles since 2008, and with my husband Mike since 2012.