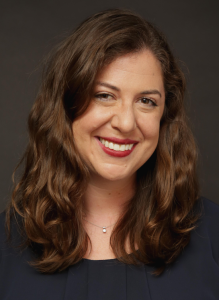 I help people to speak with impact.
And I simply love what I do.
As Principal at Laurel Felt Consulting, I playfully teach public speakers and workshop facilitators how to share their brilliant ideas so that audiences can join them in participatory experiences that engage, inform, and inspire action. My clients have achieved incredible results and I'm honored to have supported their growth and success.
As a Lecturer in business communication at the University of Southern California's Annenberg School for Communication and Journalism, I help my students to develop skills and gain knowledge that will prepare them for bright, dynamic futures. Together, my students and I co-create vibrant, respectful learning communities in which we work hard and laugh out loud.
I sum up my signature style with three words: smarts, heart, and humor.
1. Smarts: I apply my rich professional experience and rigorous educational training to listen deeply, ask questions, interrogate assumptions, gather information, and chart pathways.
2. Heart: I used to teach preschool and run a non-profit, so I use my "touchy feely" core to connect with each individual and appreciate his/her unique journey.
3. Humor: I'm a trained improvisational comedian, so I harness my creativity and cultivate laughter to help us think "outside the box" and enjoy the ride.
Let's talk!
I offer FREE, 30-minute strategy sessions to help public speakers and workshop facilitators get a jumpstart on achieving their goals. Snag a spot in my calendar and let's problem-solve!