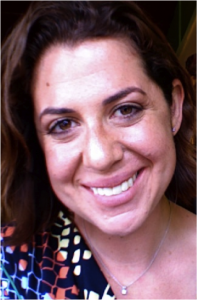 Laurel Felt is a PhD candidate in Communication at the Annenberg School for Communication and Journalism at the University of Southern California (USC).
I design, deliver, and assess curricula to support youths' healthy development. With the support of my advisor, Dr. Henry Jenkins, and several university institutions — e.g., USC Joint Educational Project, USC Annenberg Innovation Lab, USC Institute for Multimedia Literacy, and USC Impact Games — my interdisciplinary, community-focused work has been applied to educational settings in Los Angeles and around the world.
My specific research interests include:
Empathy and social and emotional learning
Interactive, inquiry-driven pedagogy and assessment (e.g., connected learning, participatory learning, experiential learning, participatory action research)
Productive problem-solving across no-tech, low-tech, and high-tech contexts (e.g., media literacy, new media literacies, digital citizenship)
Powerful play (e.g., impact games, experimentation and improvisation for discovery)
I'm proud to have earned my bachelor's degree in Education & Social Policy from Northwestern University and master's degree in Child Development from Tufts University. I'm delighted to now live in Los Angeles.