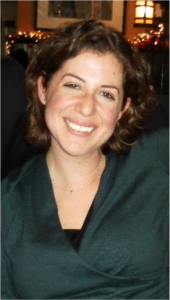 The world is complicated.
While I AM willing to state the obvious, I refuse to back down from a challenge — and this complicated world presents quite a challenge. Too often, we peek out at it, catch a glimpse of the various social problems beleaguering folks near and far, and we shut down, numb out, close our eyes, disavow responsibility — that is, if we even stop to consider others. Now, that "we" I alluded to was a sincere "you and me" — I'm definitely including myself in this bunch of overwhelmed onlookers. We're overwhelmed by so much; for, not only is the world complicated (as I so insightfully pointed out), but our own little lives are complicated, jampacked with sundry obligations and constantly buffeted by eddies of social/political/natural/technological change. I'm not sure that life was ever "easy" (and I'm not sure that that's ever been the point), but life certainly isn't easy in the 21st century.
Still. Just as bridging the local and the global has introduced complication, so too does it present possibility. We have the extraordinary opportunity to engage with one another, foreign and domestic, mediated and face-to-face, to try to make things better. In my opinion, the best way to fix a problem is to prevent its manifestation in the first place. That means ensuring communities' and individuals' access to the developmental assets they need to thrive. The second best way to fix a problem is to support locals as they endeavor to fix it. That means fostering communities' and individuals' mastery of the primary skills they need for lifelong learning.
Scholarship for Social Change is about working to bring about that rising tide that lifts all boats. There are several ways to get at it –conversation, rumination, theory-building, fieldwork. Luck. Love. Lots of good food… I hope you'll join this team effort by commenting and, more importantly, getting out there and dirtying your hands in this messy business of making the world a better place.
Thanks. :)
_____________________________________________________________
"The greatest truth must be recognition that in every man, in every child is the potential for greatness."
-Robert F. Kennedy
Scholarship for social change demands prowling the borders between cultural difference and universality, bridging diverse fields in order to identify and implement fundamental skills for rich learning. It requires using multi-disciplinary theory and real world data to craft curricula that better engages students intellectually, socially, emotionally, and ethically. If we can strike the right balance, respecting the old, the new, the unexpected, and the unstructured, then we will have discovered something truly extraordinary – not only the mechanisms of meaningful learning, but the means for better realizing our individual and collective potential.
---
How do we facilitate meaningful learning? Do certain skills function as a universal point of departure, enabling all learners' future exploration and growth? How best can we share these primary skills with every individual who aspires to learn?
Most would agree, contemporary education requires retooling. Domestically, issues pertaining to students' physical wellness (e.g., reproductive health, obesity) and social functioning (e.g., bullying, self-esteem) follow them to school, impacting both classroom climate and academic achievement. Internationally, education has been recognized as an imperative for development (Roudi-Fahimi & Moghadam, 2003), yet its efficacy is often blunted by lack of resources and community support[1]. Meanwhile, contemporary emphases on standardized testing and digital opportunity[2] call into question what to teach and how to teach it, often engendering controversy and highlighting the disparity between the world's "have's" and "have not's."
A Primary Skills Set
To respond to these challenges, as well as take on twenty-first century learning benchmarks (Trilling & Fadel, 2009) and millennium development goals (United Nations, 2010), educators must support the basics. But the basics do not refer to classic "reading, writing, and 'rithmetic"; the basics are even more fundamental, constituting the skills that enable learning of "the R's" in the first place. These primary skills pertain to new media literacies (NMLs), social and emotional learning (SEL), asset appreciation, and narrative.
New media literacies.
Seminal publication Confronting the challenges of participatory culture: Media education for the 21st century (Jenkins, Purushotma, Clinton, Weigel, & Robinson, 2006), defined NMLs as "a set of cultural competencies and social skills that young people need in the new media landscape" (p. 4). This bears repeating for the skills' name is somewhat of a misnomer. While NMLs have become increasingly vital due to the demands of new technology, neither are the NMLs new nor are they technology-dependent (Felt, 2010c). The 12 NML skills are: play; performance; simulation; appropriation; multitasking; distributed cognition; collective intelligence; judgment; transmedia navigation; networking; negotiation; and visualization. Mastery of these useful, versatile skills both taps and fosters the development of dynamic processes, such as critically thinking, collaborating, and problem-solving. Because these processes are indispensable to learning (Gee, 2007; Lankshears & Knobel, 2003; Lyman, Ito, Thorne, & Carter, 2009), NMLs can be understood as elements of a "primary skills set."
Social and emotional learning.
Self-awareness, self-regulation, social awareness, relationship skills, and responsible decision-making constitute SEL's five core groups of competencies (Collaborative for Academic, Social, and Emotional Learning, 2009). Empirical research has found that recipients of SEL training tend to utilize more daily behaviors related to getting along with and cooperating with others, and report "more positive attitudes toward self and others (e.g., self-concept, self-esteem, prosocial attitudes toward aggression, and liking and feeling connected to school)" than peers in a control group. SEL programming has also been linked to an average gain on achievement test scores of 11 to 17 percentile points (Payton, Weissberg, Durlak, Dymnicki, Taylor, Schellinger, & Pachan, 2008, pp. 6-7). Moreover, SEL programs provide an impressive return on investment in terms of dollars and cents and sustained behavior change (Botvin, 1998, 2002; Hawkins, Kosterman, Catalano, Hill & Abbott, 2008; Schaps, Battistich, & Solomon, 2004). This sense of intrapersonal integration and social connectedness prepares individuals for meaningful learning (Durlak & Weissberg, 2007; Goleman, 1996, 2006; Hoffman, 2000; Zins & Elias, 2006) by freeing them from preoccupations and hang-ups and enabling richer engagement. Bulwarked by social and emotional health, learners are ready – ready to learn across their ecologies, participate fully, experiment courageously, collaborate productively, fail spectacularly, and keep on going.
Asset appreciation.
Immersion in diverse bodies of literature inspired the theoretical bricolage[3] that is the "asset appreciation" construct. Asset appreciation unifies academically separate yet philosophically complementary theory from research on resilience (Luthar, Cichetti, & Becker, 2000; Yates, Egeland, & Sroufe, 2003), possible selves (Markus & Nurius, 1986; Clark, Miller, Nagy, Avery, Roth, Liddon, & Mukherjee, 2005), positive deviance (Pascale, Sternin, & Sternin, 2010; Singhal, Sternin, & Dura, 2009), asset-based community development (Kretzmann & McKnight, 1997; Kretzmann, McKnight, Dobrowolski, & Puntenney, 2005), intrinsic motivation (Deci & Flaste, 1996) and appreciative inquiry (Bushe & Kassam, 2005; Cooperrider & Whitney, 2005). Asset appreciation aims to capture the extent to which an individual and/or community recognizes the availability of internal and external resources and exploits them to their fullest potential. Simply knowing about resources can help people to get their needs met with greater ease and comprehensiveness, particularly in times of stress. Appreciating resources as assets can boost people's quality of life perceptions and sense of self and/or collective efficacy (Bandura, 1994; 1997) because it frames the environment as rich and oneself as embedded in a support network. Behaving resourcefully and framing situations productively facilitates meaningful learning because such acts, like NMLs, tap and foster processes of critical thinking, collaborating and problem-solving. Implicit in these acts are the SEL skills of self-awareness and social awareness; as such, asset appreciation similarly enables learners' engagement and seeds unfettered exploration and growth.
Narrative.
The fourth pillar of this paradigm is narrative. Stories are hailed by various constituencies as a universal attribute of humankind (Campbell, 1949/2008), the most natural mode of thought (Schank & Abelson, 1995; Sarbin, 1986), a tool for establishing identity (Siegel & Hartzell, 2003), a frame for constructing reality (Berger & Luckmann, 1966), a means to gratify needs (Katz, Blumler, & Gurevitch, 1974), a commodity of enormous value (see Hollywood), or simply a good ol' way to pass the time. Lately, health communication scholars have documented (Bandura, 1977, 2004a; Green & Brock, 2002; Singhal, Cody, Rogers, & Sabido, 2004) what Aesop's and de la Fontaine's fables long ago established: stories can teach. Moreover, stories can assess (Carr, 2001; Davies & Dart, 2005). Thus narrative skills – the capacities to comprehend and weave stories – can be understood as learning prerequisites.
---
[1]
Sadly, the same can be said of education in the United States.
[2] which does not mean universal access and/or preparation, as access ("the digital divide") pertains to equipment while preparation ("the participation gap") pertains to literacy (Jenkins, Purushotma, Clinton, Weigel, & Robinson, 2006)
[3] A French term, bricolage is used by many American academics to refer to "a construction made of whatever materials are at hand; something created from a variety of available things" (Random House, Inc., 2010).