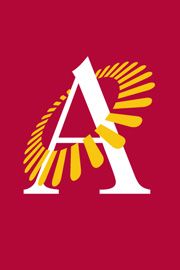 On Friday, March 31, 2012, I participated in the USC Annenberg Innovation Lab's 1st Annual Innovation Summit.
The event gathered folks from multiple industries to explore such cutting-edge projects as rethinking urban spaces, experimenting with participatory cultures, nurturing industry-academic-government collaborations, remixing environmental data, designing innovative technologies, and imagining 700+ solutions to complex future challenges. Here is the agenda for the Summit's day-long plunge into theoretical and practical innovation.
In the Henry Jenkins-led session "Experimenting with Participatory Cultures," I presented/demo-ed the PLAYground, our online platform for the curation, creation, and circulation of user-generated learning. Here is the session, which runs roughly one hour and 20 minutes. I speak from 1:06:50-1:17:15, and my presentation showcases the playful spirit one must bring to working (and presenting!) in the real world.
It was a privilege to learn, play, network, and help myself to sumptuous food! I am a lucky scholar indeed.