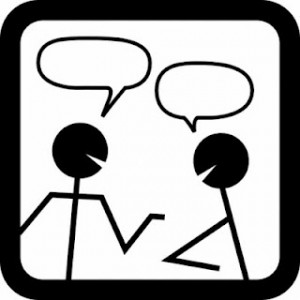 On Wednesday, April 11, 2012, I presented Explore Locally, Excel Digitally: A participatory learning-oriented after-school program for enriching citizenship on- and offline at the fourth annual USC Annenberg Graduate Fellowship Research and Creative Project Symposium.
I spent hours on my gorgeous Powerpoint presentation but not a soul reviewed it. If I'd remained in my booth, perhaps I would have gotten some visitors. But since the crowd was anemically thin, I opted to court professional development by engaging with colleagues. I got to know some of the first-year PhD students in my program. I caught up with Katya Ognyanova, who I'd taken a class with back in Fall 2008 and haven't really spoken with on an academic level ever since. I embraced my friend Lori, who became DR. LOPEZ yesterday when she successfully defended her dissertation! I chatted with my colleague Rhea Vichot, who wryly observed that conferences never know how to classify her scholarship. I asked two Greek engineers about their top takeaways from their presentation on big data. Their answer: new solutions to backing up must be devised and implemented. (We also spoke about Thessaloniki, Greek islands, cheese, and yogurt.) I heard Ritesh Mehta and Tisha Dejmanee share their phenomenological take on Facebook, then sat down with Erin Kamler (and LeeAnn Sangalang) to discuss participatory action research, Theater of the Oppressed, and Erin's recent paper that examined modes of establishing validity in interventions that combine both approaches. We discussed the power of comradeship and fantasized about forming a reading/critical feedback circle to provide each other with intellectual/practical support. I told them to set up the Doodle. We'll see if anyone follows through… But our hearts were in the right place.
I also attended a session in which the focus was on money and conspicuous consumption. USC Annenberg PhD student Laura Alberti spoke about the EU debt crisis and the framing of Greece as a deadbeat family member, USC Annenberg PhD student Lana Swartz spoke about the rise and fall of Diner's Club credit cards, and USC School of Cinematic Arts PhD student Katherine Wagner explored Yelp's implications for Los Angeles segregation. USC Annenberg PhD student LeeAnn Sangalang served as moderator.
While this event wasn't exactly what I expected, I feel nonetheless that I benefited from learning about others' diverse scholarship. I also strengthened collegial connections that, at the end of the day, matter far more than any one project. Therefore, I thank you, USC Annenberg Graduate Fellowship Research and Creative Project Symposium. Thank you very much.